CazzaB80 has been very busy with additions to her Mawddach Meander series along the Mawddach cycle/walking trail from Barmouth to Dolgellau. For more details see our post 17th April 2022 HERE.
GC9WRBB Mawddach Meander – Ted in Tree by CazzaB80 Traditional D1.5/T2.5
GC9WRCP Mwddach Meander – Careful Climb by CazzaB80 Traditional D1.5/T2.5
GC9WRC0 Mawddach Meander – Caterpillar Creeper by CazzaB80 Traditional D1.5/T1.5
GC9WRBM Mawddach Meander – Sleeper Stealth by CazzaB80 Traditional D1.5/T1.5
GC9WR9W Mawddach Meander – From Little Acorns ... by CazzaB80 Traditional D1.5/T2
GC9WR38 Mawddach Meander – Dolgellau's Secret Beach? by CazzaB80 Traditional D1.5/T2
GC9WRA6 Mawddach Meander – Platform 2 by CazzaB80 Traditional D2/T2
GC9WRCY Mawddach Meander – Pepper the Elephant by CazzaB80 Traditional D2/T2
GC9WR30 Mawddach Meander – Destination Dolgellau by CazzaB80 Traditional D1/T1
GC9WR9Q Mawddach Meander – Wheel of Xena by CazzaB80 Traditional D2/T2
GC9WRAE Mawddach Meander – Platform 1 by CazzaB80 Traditional D2/T2
GC9WRB3 Mawddach Meander – Barmouth Bridge View by CazzaB80 Traditional D1.5/T1.5
GC9WRCB Mawddach Meander – Brilliant Bison by CazzaB80 Traditional D1.5/T1.5
GC9WR35 Mawddach Meander Anyone for Rugby, Cricket, Footy? by CazzaB80 Traditional D1.5/T2
GC9WR3Z Mawddach Meander – Hidey House (Toll Bridge View) by CazzaB80 Traditional D1.5/T2
GC9WRAQ Mawddach Meander – Cactus Tree by CazzaB80 Traditional D2.5/T3
GC9WR3E Mawddach Meander – Cross with care! by CazzaB80 Traditional D1.5/T1.5
Adventure Lab
Moelfre Shipwreck by strongsRus 5 Locations nonsequential
This adventure lab takes you to the pretty village of Moelfre, highlighting its long maritime history.
Events
DJ:CD are a geocaching family from Bedfordshire. They are hosting the following event while on holiday and would love to meet local and non local geocachers.
GC8QA1G DJ:CD's Community Celebration Event – Beach Games by DJ:CD D1/T1.5
When: Saturday 23rd July 2022
Time: 11am – 1pm
Where: Porth Dafarch, Holy Island, Anglesey
Parti Penrhyn at Gwaith Powdwr, 9/7/22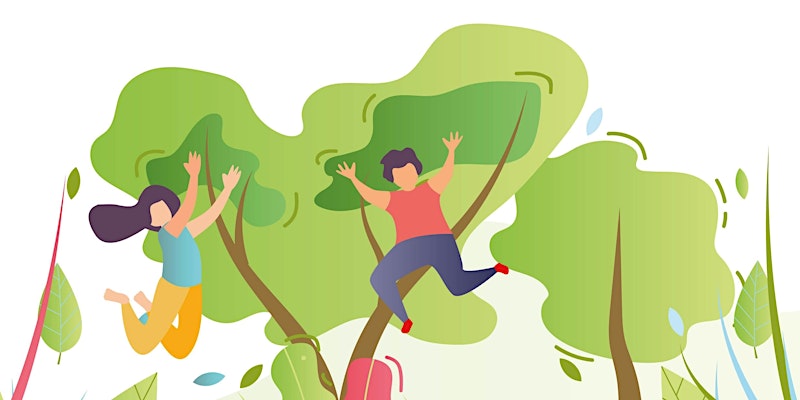 Parti Penrhyn at Gwaith Powdwr, Saturday 9th July 11am – 4pm
Directions – Take the road out of Penrhyndeudraeth towards Pont Briwet (the bridge over the River Dwyryd to Harlech). Take the first left into Cooke's Industrial Estate, following it for approximately 80m to the reserve gates. (SH616388, LL48 6LT, W3W – bluffing.handy.educates).
For anyone attending this event North Wales Wildlife Trust have published a program for the day:
Events/Program
North Wales Wildlife Trust – nature reserve reception stall; directions to films and activities in the Toolshed and pond-dipping (all day); information on our work, events, volunteering and membership; creative nature writing workshop with Jan at 2pm (english); 'lost child' and first aid meeting point.
Celtic Rainforest Wales and Snowdonia National Park Authority – learn about our local Celtic rainforests with children's arts activities, complete the big jig-saw challenge, and guess which species are hiding within the identification boxes.

Cofnod Bioblitz – join in with the local environmental records centre staff to help record as many species of wildlife as possible during the day (moth-trap available for inspection weather permitting).
The Woodcraft Folk – where children can grow in confidence, learn about the world and start to understand how to value our planet and each other.Nature-related activities for kids and tea, coffee, and cake.
Byw. Bod. – People of language, land, nature, history, food and produce, landscape, and of the country. Come and share our experiences…
11am – 12 noon…art workshop with Sian
12noon – 1pm…pilates with Lauren
1pm – 2pm…nature and foraging walk with Catrin
2pm – 3pm…working with wool workshop with Olwen
3pm – 4pm…practice your Welsh speaking with Llinos
Y Dref Werdd – a social enterprise funded by the Lottery working to benefit the local environment and community in the Vale of Ffestiniog, stall.
Ramblers – stall, walking groups, and information on the local 'Paths to Wellbeing' project.
Hand Powered Traditional Land Based Skills – join Danny for green woodwork, scything, hedge laying, and dry-stone walling demos and sales.
Llais y Goedwig – the voice of community woodlands in Wales; stall. Visit the NWWT tree nursery and learn about all things tree-related.
Philip Snow – wildlife artist.
Bywyd Gwyllt Glaslyn Wildlife – stall, information on the Glaslyn ospreys and more.
Freshfields Animal Rescue – a community focussed non-profit making charitable organisation caring for abandoned, abused and unwanted domestic and small farm animals along with sick and injured wildlife; stall.
Holy Trinity Church, Penrhyndeudraeth – stall; arts and craft activities for children.
Beekeeping – join John at his stall for beekeeping advice and demonstrations.
The Eternal Forest – provide funeral, burial and dedication services in a peaceful woodland setting; stall.
Gelli Farm Foods – local food stall with veggie and vegan options available
Samaritans – Whatever you're going through, a Samaritan will face it with you. We're here 24 hours a day, 365 days a year; stall.
For more information click HERE